Romik Steps
Max Bar
In a world of copycats the Romik Max Bar stands from the rest. Available in Stainless Steel or Black, all the hardware is hidden. If you're looking for that truly custom look with a product "set apart" from the rest, take a look at Romik. With the broadest applications on the market for truck, SUV, CUV, imports and domestic applications, we have the bars available for your vehicle.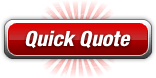 ---
Custom Designed Running Boards
With a wide anti-slip surface, these custom-designed running boards are bolt on applications requiring no drilling. Work, play or just look your best with Romik. Your vehicle will stand out from the rest. Available in Stainless Steel or Black applications.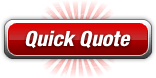 ---
Add-On Step
Romik takes the Max Bar and Running Board to the next level (one step down that is) for those customers that have lifted trucks or just wish to have an additional lower bar. Add-On step allows the user the flexibility to add a custom look to their vehicles and combine color and materials for a unique look.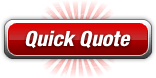 ---
Step Extender
The Romik step extender offers that step option to extend your side step or running board for that additional ease of use and body protection. This industry exclusive design meets your needs like no other product on the market.
Cannot be used with Romik Add-On.