UnderCover
UnderCover (Classic)
This is a tried and true tonneau cover. It is a one piece black flat cover. It is light weight, easy to remove, and fits great while offering dry storage for your truck bed. This cover fits the truck nicely with a low profile design, it's lockable, and can be hung up on a garage wall with included wall brackets when not being used.
Strong: Patented X-Effect design
Secure: Protect your gear
Lockable: Dual twist-locks
Removable: Storage hooks included
Lightweight: On and off in seconds
Durable: High quality ABS composite
Weatherproof: Perimeter bulb seal to protect your bed from the elements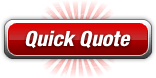 ---
UnderCover SE
UnderCover SE is designed with a sleek, aerodynamic, sport style that is functional and looks great on your truck. Mild ribs and a subtle curved spoiler give this cover a look that has never been seen before on a tonneau cover. It has the features of the UnderCover classic with a unique look and style.
Expressive design
Center point lock
Concealed hinge
High quality ABS composite
On and off in seconds
Perimeter bulb seal to protect your bed from the elements
Sleek, styled and contoured custom fit for each truck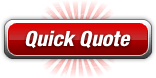 ---
UnderCover LUX
The LUX is the latest industry leading technology. This painted, lightweight, easy to remove lid looks great. If you're looking for a color coded matched lid, which can be removed in seconds, take a look at this product. You're sure to be impressed.
Strong, lightweight and painted
Easy to remove - on and off in seconds
Low profile design
Advanced technology