!link rel="shortcut icon" href="/favicon.ico" />
Mid-West Truck Accessories
Welcome to the Mid-West Truck Accessories website. We specialize in the TRUCK / SUV / CUV / JEEP automotive aftermarket and are passionate about the accessory business. Our commitment is to provide you, our customer, with a great experience during and after the sales process.

ACCESS® ORIGINAL Roll-Up Cover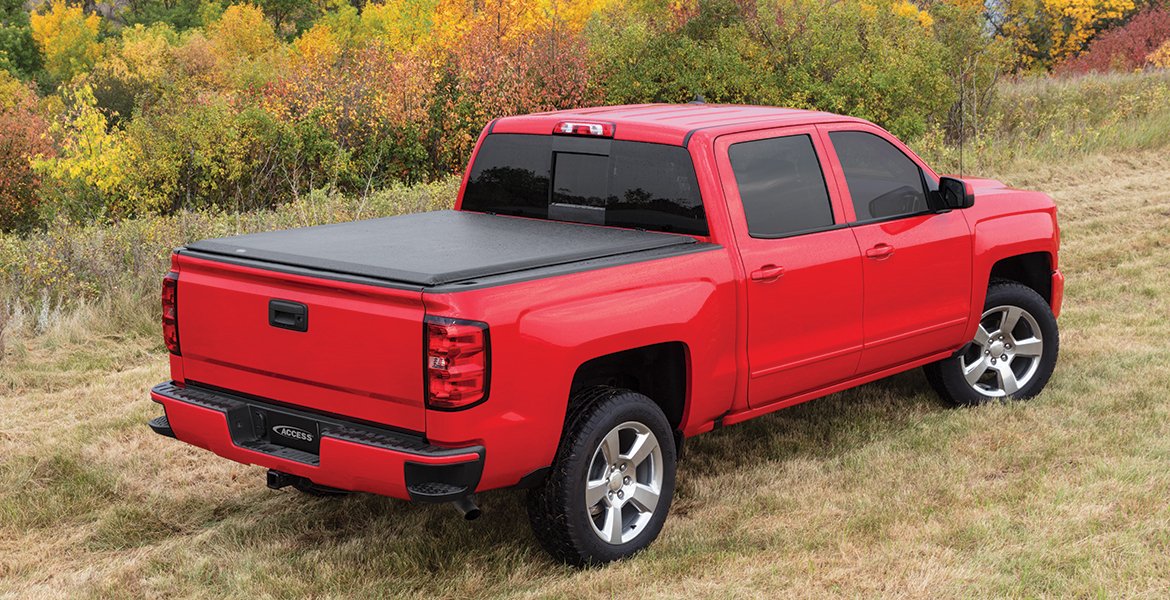 Top Rated Tonneau Cover
---
With renowned capability, the industry first ACCESS® Original Roll-Up Tonneau Cover has set the standard since 1991. Sitting 1-1/2 in. above the truck box, this premium tonneau cover rolls open in seconds and stores securely behind the cab with our patented cab guard design and durable nylon straps. The patented AUTOLATCH™ II Dual Locking System ensures items in your truck bed remain secure and protected when cover is closed. These truck bed covers seal on all four sides while the ELEMENT SEAL™ Gasket increases protection at bulkhead to protect your gear in any weather condition. To get the sporty look you want and the versatility you require, make sure to own the ACCESS® Original Roll-Up Cover with our exclusive SLANTBACK® Rear Design.
A tonneau cover increases your fuel efficiency by reducing the aerodynamic drag on your pickup truck. See our Gas Savings Calculator to find out how much you can save with the ACCESS® Original Roll-Up Cover.
ACCESS® ORIGINAL TONNEAU COVER VIDEOS
---
7 DISTINCT FEATURES
---

PATENTED AUTOLATCH™ II DUAL LOCKING SYSTEM
Releases both locks instantaneously by pulling on the cord from either side. Durable nylon latches provide half an inch of surface for solid positive latch engagement.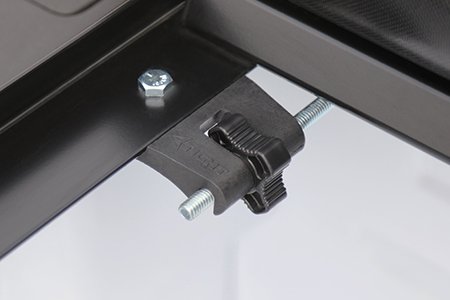 XT-DIAL™ TENSION ADJUSTERS
No tools - No hassle. Enables direct tension control for fine tuning the cover with the turn of an easy grip dial.

HOOK AND LOOP SYSTEM
Provides a high strength seal running the full length of the truck box. Allows one person to easily open the tonneau cover in a straight, compact roll.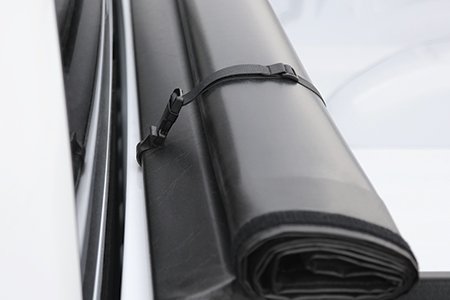 PREMIUM STORAGE STRAPS
Sturdy nylon straps secure the rolled cover and the cab guard design prevents cover from rubbing on cab.

PREMIUM HARDWARE
The ACCESS® Original Roll-Up Covers are manufactured with 6000 Series aluminum black bars, bows and rails.


*Prices may vary depending on truck model. Installation fees may apply.