!link rel="shortcut icon" href="/favicon.ico" />
Mid-West Truck Accessories
Welcome to the Mid-West Truck Accessories website. We specialize in the TRUCK / SUV / CUV / JEEP automotive aftermarket and are passionate about the accessory business. Our commitment is to provide you, our customer, with a great experience during and after the sales process.

BAKFlip CS/F1 Truck Bed Cover & Rack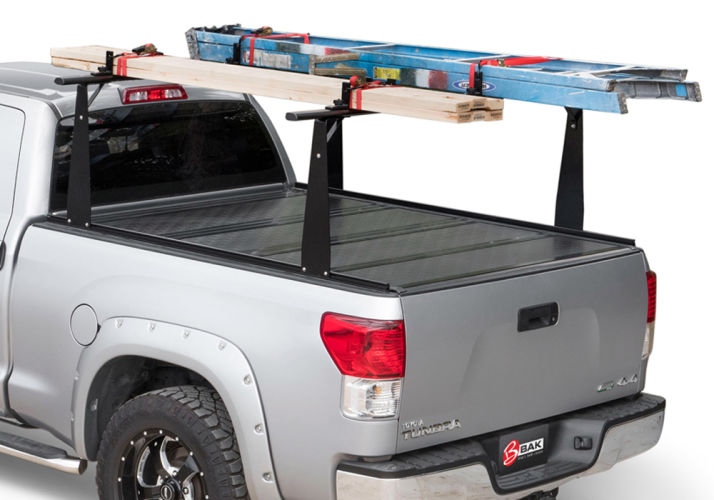 BAKFlip CS/F1 Truck Bed Cover & Rack
The BAKFlip CS/F1 is your top choice when looking for a more durable and versatile cover and rack option. Designed for contractors, sports enthusiasts, and anyone looking to utilize a tonneau cover and rack simultaneously, the CS provides flexible loading features to accommodate a variety of cargo from utility equipment and construction materials, to sporting goods and appliances.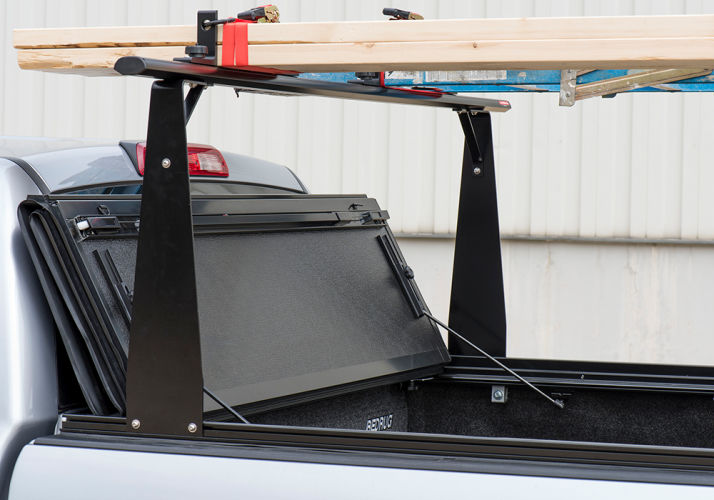 Description
---
The CS (Contractor Series) Rack System works perfectly with the top of the line BAKFlip F1. Conveniently haul long cargo on the rack system, leaving plenty of room in the truck bed. With a locked tailgate, the gear in the bed is secure under the BAKFlip F1. The cover has full functionality with the rack system installed.
NOTE:
Load Stops are not included.
NOTE:
Some 8' applications may not allow for 3rd brake light visibility due to the height of cab and light location.
Features
---
CS Rack + BAKFlip F1 tonneau cover
Advanced Impact Resistant
500lbs. Rack Capacity
Premium Density Solid EPS Foam Core
100% Bed Access