!link rel="shortcut icon" href="/favicon.ico" />
Mid-West Truck Accessories
Welcome to the Mid-West Truck Accessories website. We specialize in the TRUCK / SUV / CUV / JEEP automotive aftermarket and are passionate about the accessory business. Our commitment is to provide you, our customer, with a great experience during and after the sales process.

BEDSLIDE 2000 Max Extension Cargo Slide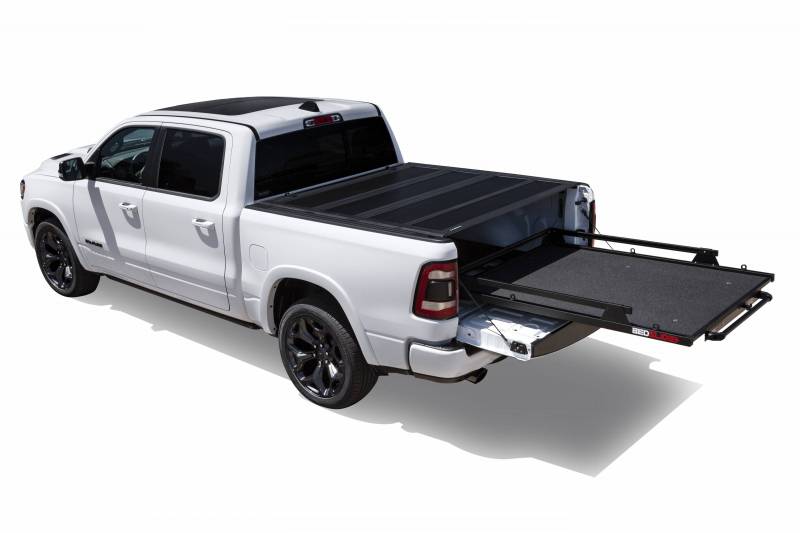 BEDSLIDE 2000 Max Extension Cargo Slide
Now all the features and benefits of our 2000 Heavy Duty are available in a MAX Extension Model. Reach anything safely and easily with full access to your truck bed.
100% Extension for FULL access
Turns your pickup into a giant 1 ton capacity drawer
BEDTRAX T-slots to organize and attach sport racks.
Made in the USA with 100% weather-resistant & heavy-duty materials.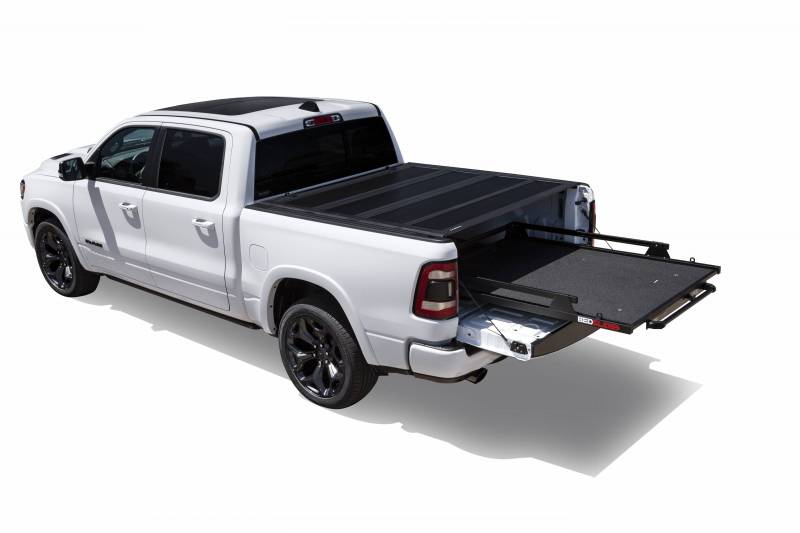 Description
---
Bearings: Heavy-Duty Cam-Follower Bearings & hard latch system
Decking: WEATERDECK our exclusive composite light weight decking is durable in all elements. Includes (4) D-Ring Tie-downs
Extension: 100% - FULL Extension
Multiple Locking Positions for safety & convenience
Profile: 7"
Sizes in Length: 78" to 96"
Sizes in Width: 51"
GUARDRAILS: Included
Warranty: 5 year warranty
Weight Capacity: 2000lbs (evenly distributed)
Application Guide
---
| CHEVROLET / GMC MODELS | YEARS | FITMENT SIZE | PART | WEIGHT |
| --- | --- | --- | --- | --- |
| Silverado / Sierra 6.5' Bed | 19 - Current | 78"L x 48"W | 20-7848-MXB | 424 |
| Silverado / Sierra 8' Bed | 70 - Current | 95"L x 48"W | Coming Soon | 482 |
| Silverado / Sierra 6.5' / 6.6' Bed | 04 - 18 | 75"L x 48"W | 20-7548-MXB | 424 |
| DODGE MODELS | YEARS | FITMENT SIZE | PART | WEIGHT |
| --- | --- | --- | --- | --- |
| Ram 8' Bed | 81 - Current | 95"L x 48"W | Coming Soon | 482 |
| Ram 6.5' Bed | 81 - 01 | 75"L x 48"W | 20-7548-MXB | 409 |
| FORD MODELS | YEARS | FITMENT SIZE | PART | WEIGHT |
| --- | --- | --- | --- | --- |
| F Series / F150 6.5' Bed | 70 - Current | 75"L x 48"W | 20-7548-MXB | 409 |
| F Series / F150 8' Bed | 70 - Current | 95"L x 48"W | Coming Soon | 482 |
| Super Duty 6.9' Beds | 99 - Current | 78"L x 48"W | 20-7848-MXB | 424 |
| Super Duty 6.5' Beds | 70 - 98 | 75"L x 48"W | 20-7548-MXB | 409 |
| NISSAN MODELS | YEARS | FITMENT SIZE | PART | WEIGHT |
| --- | --- | --- | --- | --- |
| Titan 8' Bed | 04 - Current | 95"L x 48"W | Coming Soon | 482 |
| Titan 6.5' Bed | 04 - Current | 75"L x 48"W | 20-7548-MXB | 409 |
| TOYOTA MODELS | YEARS | FITMENT SIZE | PART | WEIGHT |
| --- | --- | --- | --- | --- |
| Tundra 6.5' Bed | 07 - Current | 75"L x 48"W | 20-7548-MXB | 409 |
| Tundra 8' Bed | 07 - Current | 95"L x 48"W | Coming Soon | 482 |
| T-100 8' Bed | 93 - 99 | 95"L x 48"W | Coming Soon | 482 |