!link rel="shortcut icon" href="/favicon.ico" />
Mid-West Truck Accessories
Welcome to the Mid-West Truck Accessories website. We specialize in the TRUCK / SUV / CUV / JEEP automotive aftermarket and are passionate about the accessory business. Our commitment is to provide you, our customer, with a great experience during and after the sales process.

Don't be fooled by the claims of many truck accessory stores and websites stating they have 200,000+ items in stock. Most of these companies special order everything from a distributor when they receive an order. Mid-West Truck Accessories purchases our primary products directly from the manufacturer. This provides you quicker delivery, quality tested products and lower prices.

Classic Aluminum Truck Cap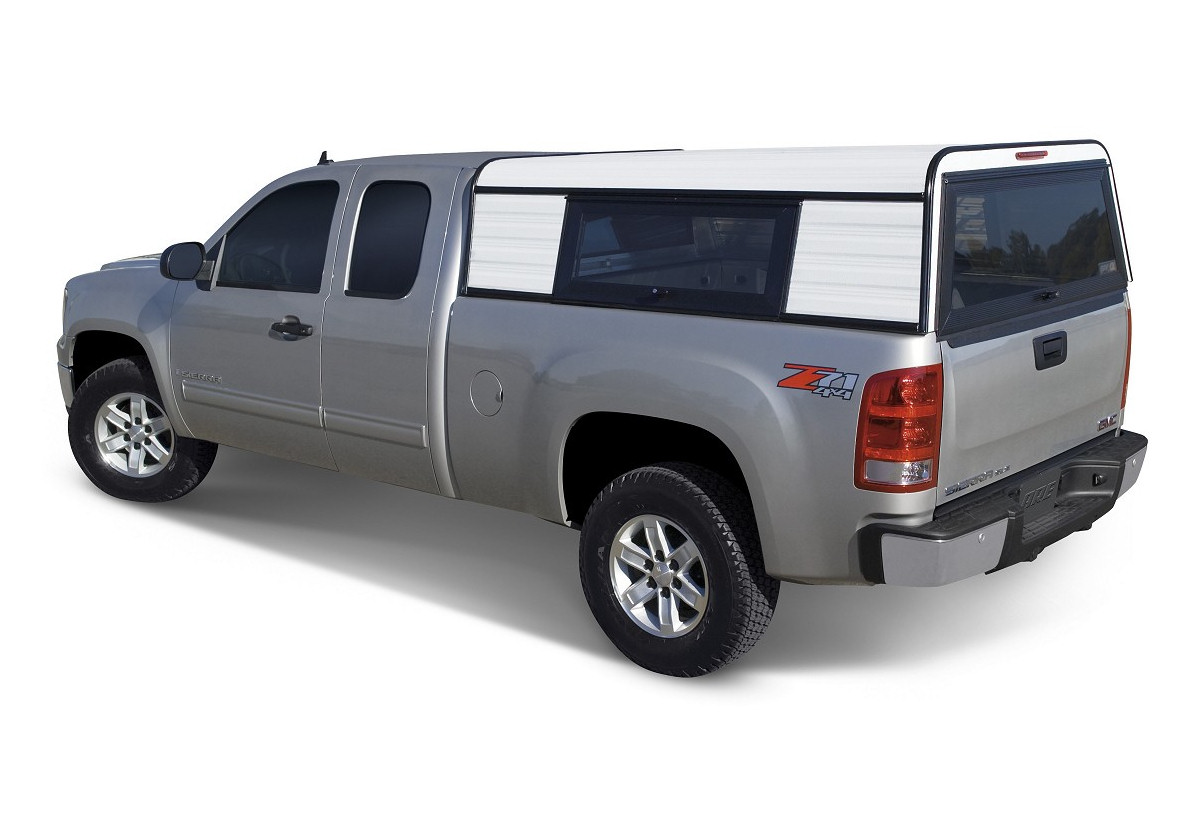 A.R.E. Classic Aluminum Truck Cap
A.R.E.'s aluminum caps offer lightweight, easily removable protection for your cargo. For the value minded consumer, this durable cap offers years of function and reliability. Optional full-vision side windows provide maximum visibility.
Classic Aluminum Construction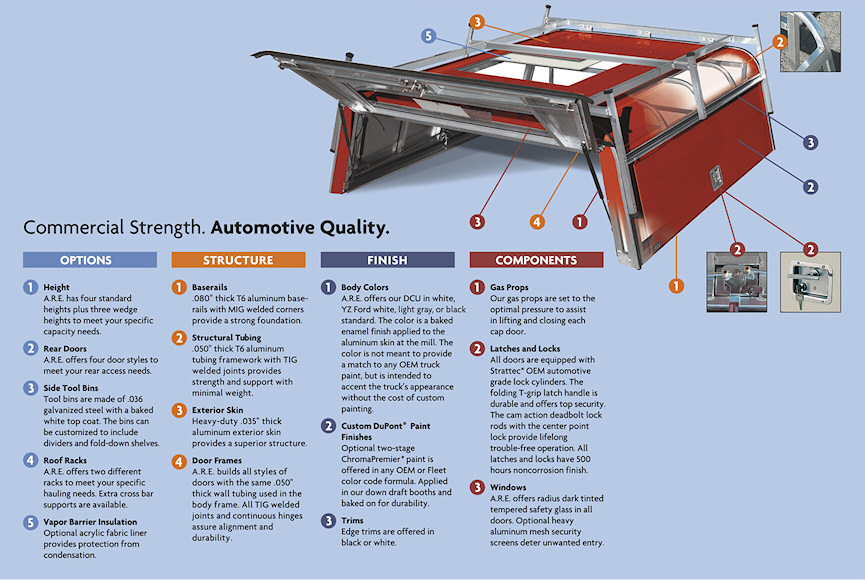 Features
Fully welded frame with tapered front and rear roof cage
.019 RCE textured aluminum exterior skin
Mitered rear door with clear glass, gas props and standard lock
Mitered front picture window
Third brake light
Available in black, white and silver
Black trim with black insert
Options
Radius rear door (one T-Lock only)
Mitered sliding front window
Solid side panel doors (added to glass side door price)
Solid rear panel doors (mitered rear)
QLT lock
Battery operated interior LED light
12 volt interior light
Two 12 volt interior LED light
Pin switch battery LED
DCU deluxe-type ladder rack (mill only) with no center supports
Jet rack
Side Door and Window Options
Full Vision 1/4 slider
One 40x15 door
One 56x15 door
One 40x15 door and one 18x15 glass window
One 56x15 door and one 18x15 glass window