!link rel="shortcut icon" href="/favicon.ico" />
Mid-West Truck Accessories
Welcome to the Mid-West Truck Accessories website. We specialize in the TRUCK / SUV / CUV / JEEP automotive aftermarket and are passionate about the accessory business. Our commitment is to provide you, our customer, with a great experience during and after the sales process.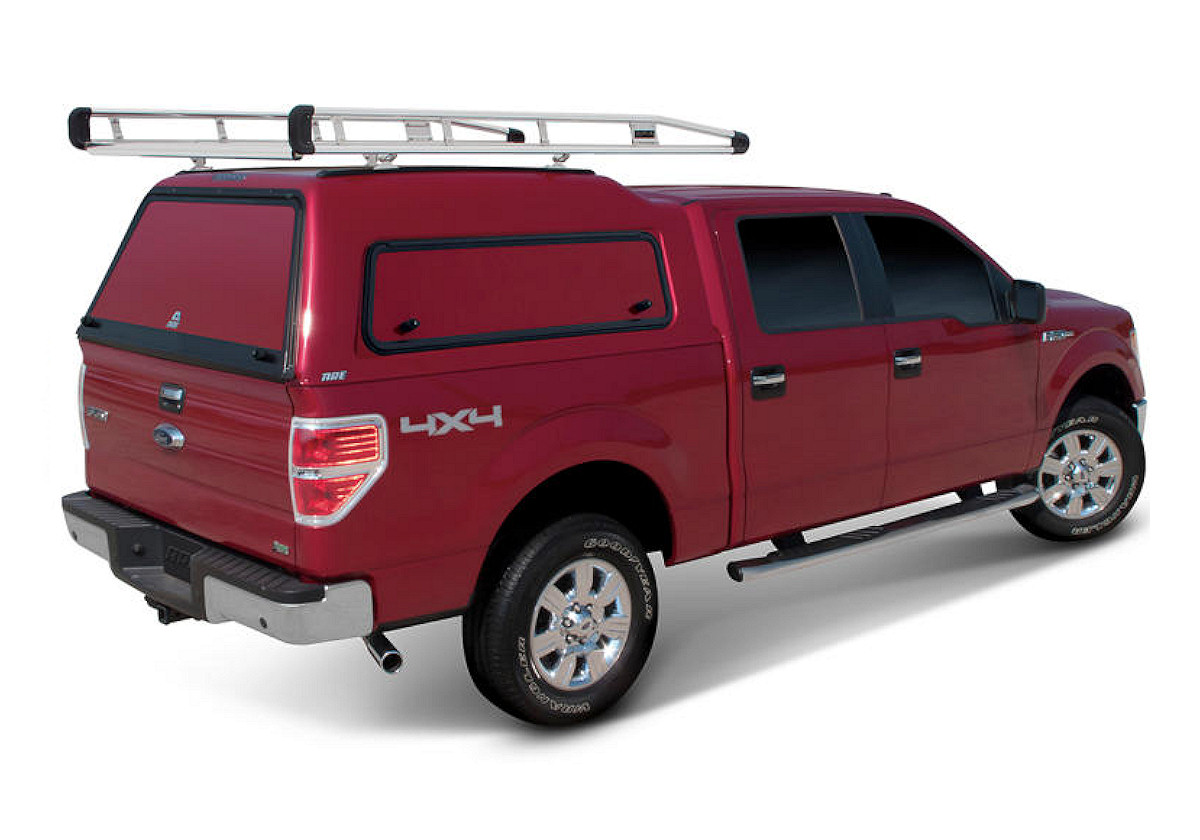 A.R.E. Toolmaster Truck Cap
The ToolMaster Series by A.R.E. offers a true fiberglass commercial cap solution. It is rugged and reliable, featuring heavy duty doors and toolboxes, along with a commercial grade ladder rack. At the same time, the ToolMaster Series offers the styling and finish that only a fiberglass truck cap can provide.
Cap Construction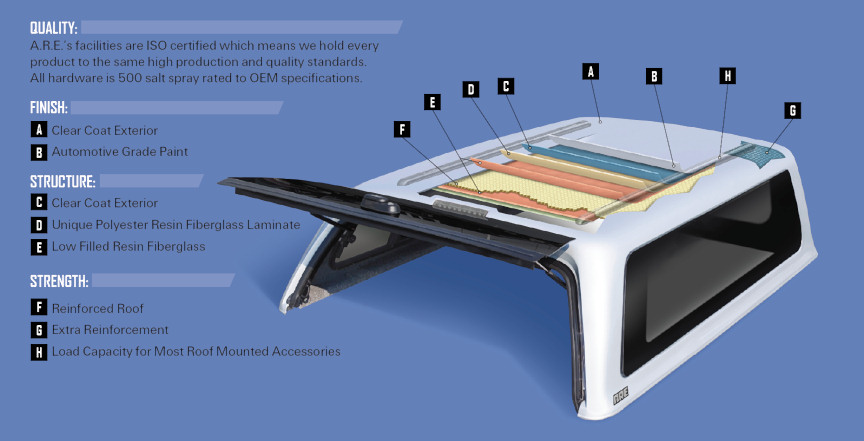 Features
Two steel toolboxes (1 per side)
Prime Design AluRack commercial roof rack, with ladder rack roller
Side doors with aluminum inserts for privacy and security
Standard rear door with aluminum insert for privacy and security
Minimum toolbox load clearance - 14"
Toolbox weight capacity of 120 lbs. Per box
Toolbox length varies from 54" to 80" based on length of truck bed
Toolbox depth of 14" at the bottom of the toolbox. Overall toolbox depth varies due to the curvature of the truck cap styling
Limited Lifetime Warranty
Options
Yakima Roof rack
Kargo Master bed mounted rack
CargoGlide truck bed cargo slide
Interior lighting
AluRack locking ladder attachments
Interior Carpeting