!link rel="shortcut icon" href="/favicon.ico" />
Mid-West Truck Accessories
Welcome to the Mid-West Truck Accessories website. We specialize in the TRUCK / SUV / CUV / JEEP automotive aftermarket and are passionate about the accessory business. Our commitment is to provide you, our customer, with a great experience during and after the sales process.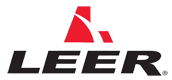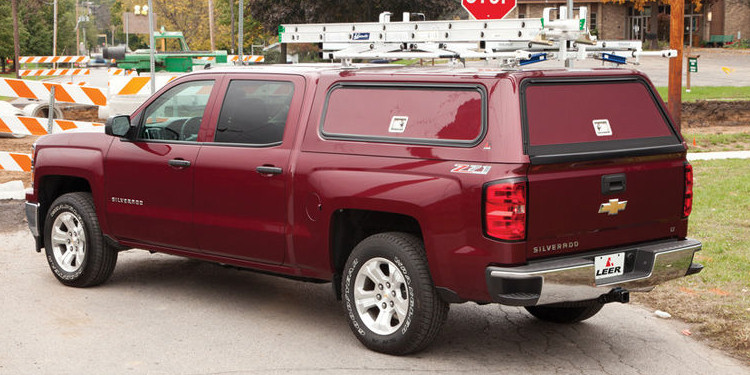 Leer 100RCC Truck Cap
The LEER Model 100RCC turns the industry's most popular fiberglass cap into a true commercial workhorse, with structural reinforcement to handle tough jobs while looking great with custom-fit fiberglass and paint to match your truck color. It's the perfect combination of style and substance.
LEER fiberglass construction with commercial cap structural reinforcement
Recessed LED third brake light
Optional Thule Aero Bar or Thule Professional Roof Rack
Recessed framed door with double T-handle locks
Fiberglass base rails
Installation bulb seal
Features
100RCC STANDARDS & OPTIONS

Standard Features:
LEER Fiberglass Construction
Interior Headliner
Commercial Cap Structural Reinforcement
Interior LED 20" Light Bar
12V Fuse Box
Interior Wire Loomed and Secured
Fiberglass Base Rails
Recessed Third Brake Light
Roped-in Fixed Front Window
Dupont-Axalta Automotive Paint
Solid Sides (No doors or windows)
Limited 5 Year Color and Structure Warranty
Recessed Dark Tint Rear Door with Double T-Handles
Automotive Paint Option:
Tri-Coat Paint (Additional Cost)
Front Options:
Roped-in Fixed Front Window - Standard
Radius Framed Front Picture Window
Radius Framed Removable Front Picture Window - N/A with Tool Boxes
Radius Framed Removable Front Sliding Picture Window - N/A with Tool Boxes
Radius Front Sliding Window
Side Door Options:
Solid Sides - Standard (No doors or windows)
50/50 Radius Side Sliding Window with Screen
Pet Screens for Side Sliding Window
Radius Side Windoor Slider
Radius Side Windoor (Dark tint glass)
Fiberglass Painted Access Door
Tool Box Options: (Requires Painted Side Access Door)
Tool Box 16"H x 12"D
Rubberized Non-Slip Mat for Tool Box Floor
Storage Solutions - Parts Bins and Shelf Bins
Tool Box Shelf/Divider Options:
Includes Powder Coated (White) Metal Tool Box, Shelf, or Divider
Interior Lighting/Power Options:
NEW 12V LED Light Bar - 20"
NEW 12V LED Light Bar - 40"
12V Dome Light Gas Prop Switch (Switch is available per door)
12V Three Outlet Power Block
Interior LED Light Bar Options:
NEW Includes Lights and Wiring (Loomed in location as displayed to the standard fuse box)
Options
Interior Options:
Interior Headliner - Standard (Choice: Black or Grey)
Cargo Hooks: 4 DS, 4 PS, or 8 DS & PS
Rear Door Options:
Recessed Dark Tint Rear Door with Double T-Handles - Standard
Solid Rear Door with Color Matched Aluminum Insert
Solid Rear Door with Color Matched Fiberglass Insert, Drop T-Handle
Exterior Rack Options:
Kargo Master Pro lll Cap Mount Rack
Thule Tracker ll Roof Rack System with Locks
Thule Aeroblade Roof Rack System with Locks
Thule Tracks Only
CapRac - Commercial Rack System (2 - Bar Set with 4 Load Stops)
Prime Design Ladder Racks:
AluRack™ Ladder Rack
ErgoRack™ Single Clamping Ladder Rack
ErgoRack™ Double Clamping Ladder Rack
ErgoRack™ Single Clamping/Single Rotation Ladder Rack
ErgoRack™ Dual Rotation Ladder Rack
Prime Design Ladder Rack Accessories:
AluRack™ Quick Clamp Option - DS or PS
ErgoRack™ Quick Clamp Option
ErgoRack™ "Go" Beacon Light Mounting Bracket
ErgoRack™ "Strobe" Beacon Light Mounting Bracket
ErgoRack™ Conduit Tube 5" x 10'
ErgoRack™ "Strobe" Beacon Light Mounting Bracket for Conduit Tube
Truck Bed Accessories:
BEDSLIDE Classic
BEDSLIDE Contractor
BEDSLIDE Heavy Duty
DECKED organizer
BEDRUG Bedliner