!link rel="shortcut icon" href="/favicon.ico" />
Mid-West Truck Accessories
Welcome to the Mid-West Truck Accessories website. We specialize in the TRUCK / SUV / CUV / JEEP automotive aftermarket and are passionate about the accessory business. Our commitment is to provide you, our customer, with a great experience during and after the sales process.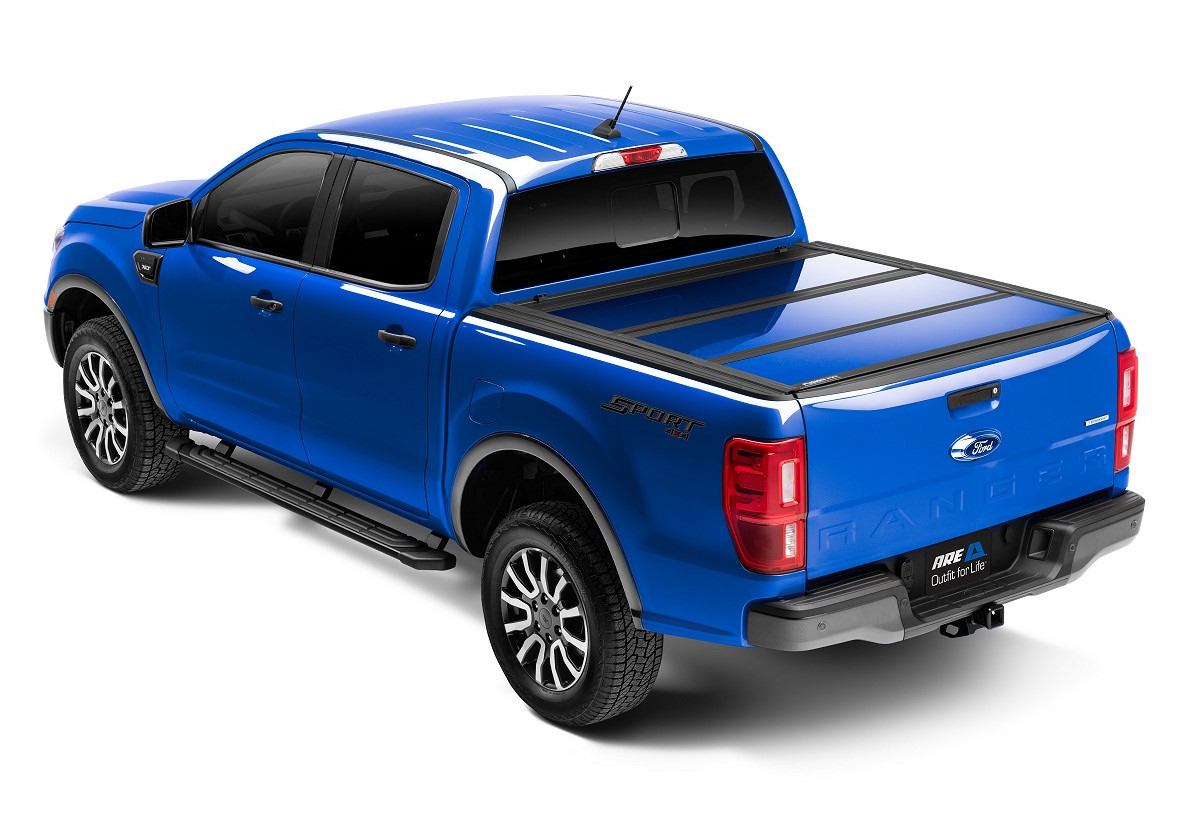 A.R.E. Fusion Tonneau Cover
Our newest cover, Fusion™, provides you with a paint-to-match finish in a tri-fold cover. Fold the panels open for quick and easy full bed access or keep them closed for added security and styling.
STANDARD FEATURES
Tri-fold cover
Paint-to-match panels
Carpeted under panels
Low-profile design
Universal tailgate operation
L-rail for quick and easy install
Battery operated LED light
Purpose Focused, Style Driven
Our belief has always been that you shouldn't have to sacrifice style for function. The Fusion, as it's name describes, quite literally fuses tri-fold accessibility with paint-to-match finishing. Whether your truck is your weekend adventure mobile or you spend your evenings cruising through the city lights the Fusion is your truck's perfect complement.

Paint-to-match panels - aluminum panels are painted-to-match your truck's color code and are backed by a lifetime warranty (see warranty information for full details).
Weather resistant - exterior and interior seals help deflect elements from entering your bed. The Fusion also features a drain track that helps push any water to the front and out of bed.
Finished tailgate edge - sleek, low profile design achieves a seamless edge appearance where the Fusion meets your truck's tailgate. Your truck's tailgate can be open or closed with the Fusion in it's closed position.
Support arms - easy to attach support arms help hold the cover in the fully opened position and then clip into the track system when cover is closed.


* Price may vary depending on truck size and does not reflect option & installation.